Innstudio Manager
a revolution in managing
EMS studios
Start using the system, increase the comfort of your work as well as your income
What is Innstudio Manager?
It is a dedicated program for managing EMS studios that will help you organize your work, improve the quality of customer service and allow you to use all resources more efficiently – both in terms of personnel and equipment.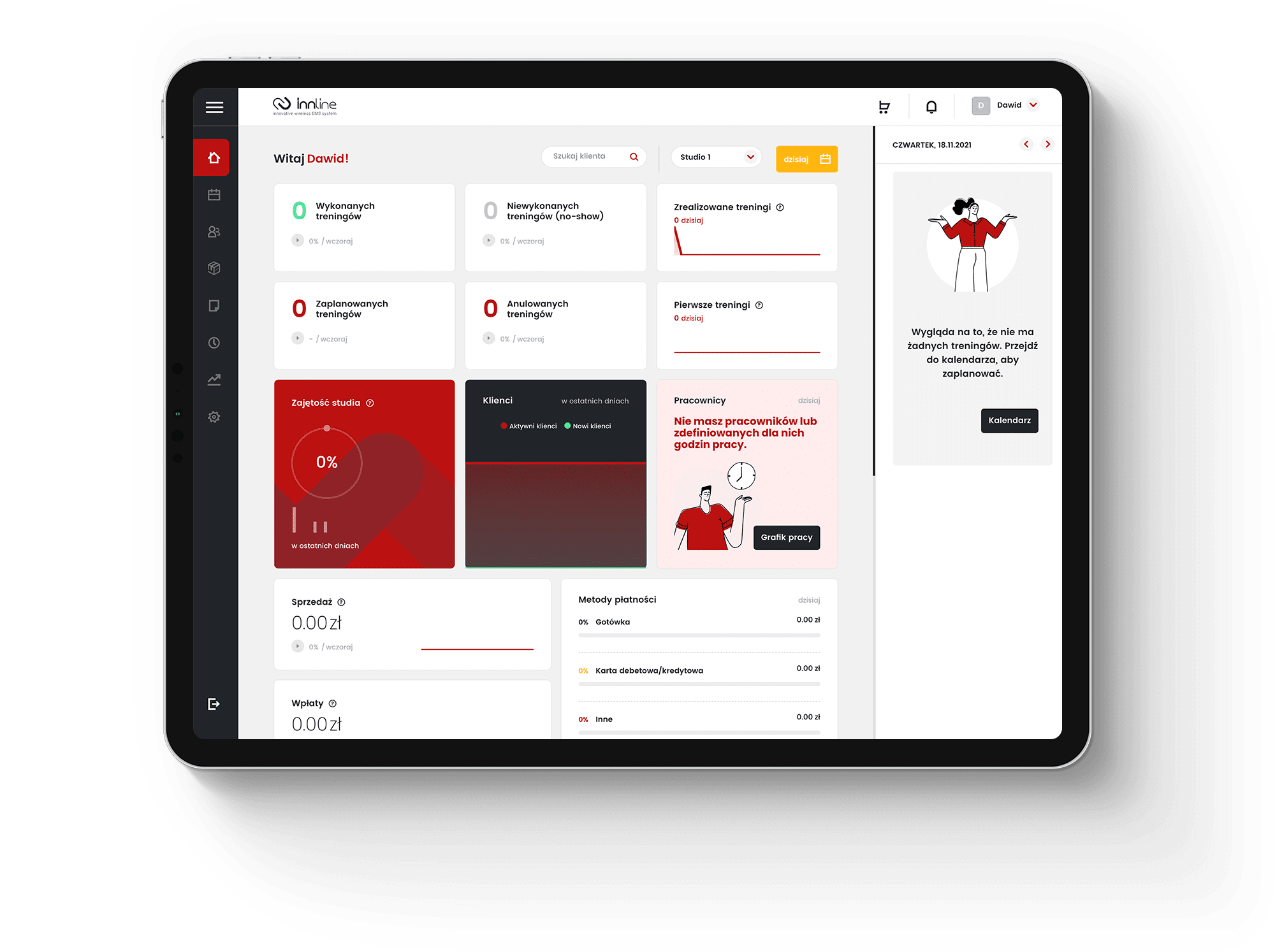 What will you gain by choosing EMS Studio Manager?

Innline EMS Studio Manager is the first software on the market dedicated to EMS studios. You no longer need to use expensive, complex management systems, filled with useless functions. Choose Innline EMS Studio Manager to enjoy a higher comfort of work, a new quality of customer service and the image of a modern studio.
Modules available within the system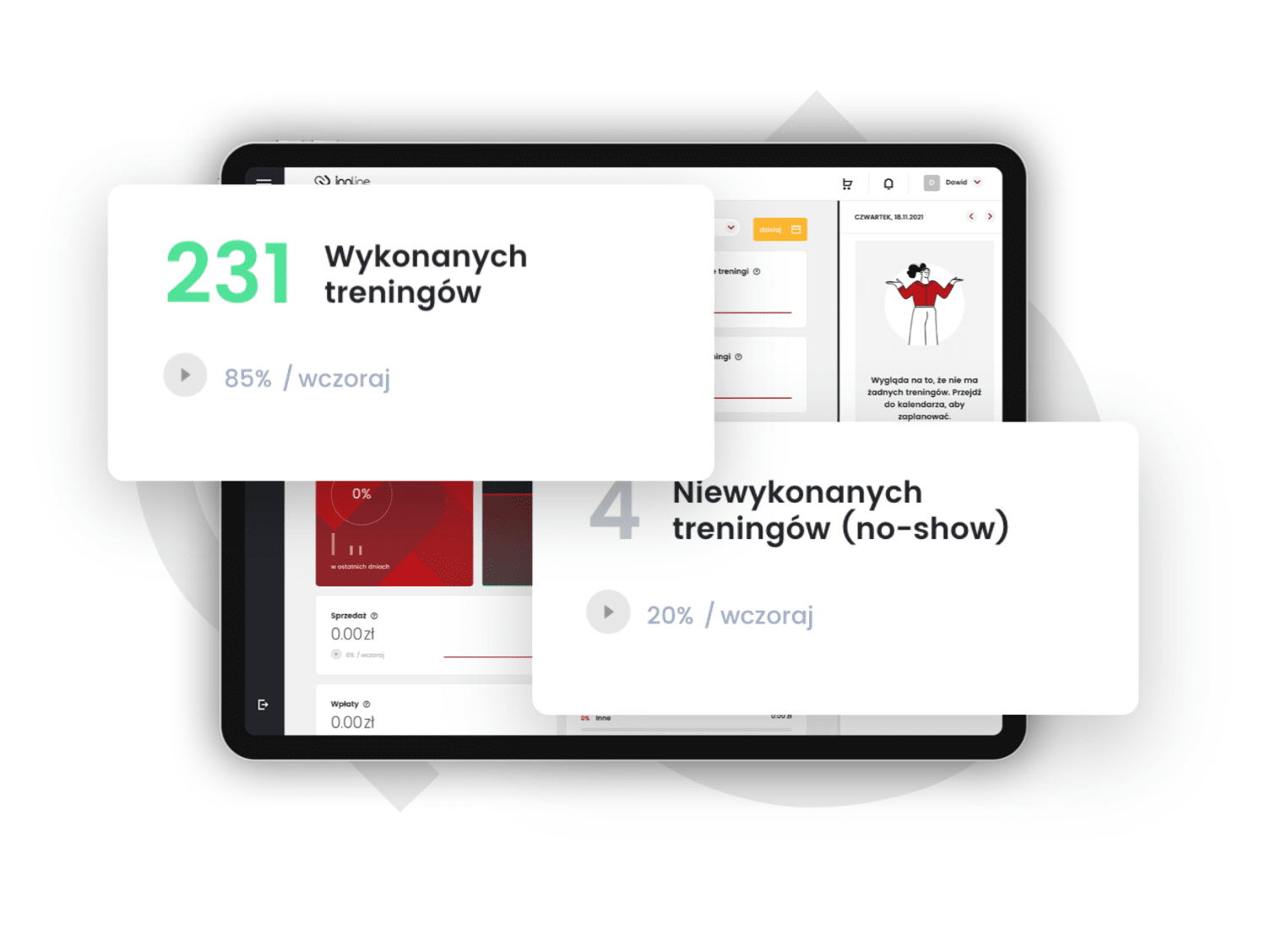 The main screen of the app, where you will see a summary of your studio's work. You will learn, among others, about:
the number of workouts performed,

the number of unfinished workouts,

the number of canceled workouts,

the number of scheduled workouts.
You can easily check the occupancy rate of the studio, the number of training sessions of each employee and much more.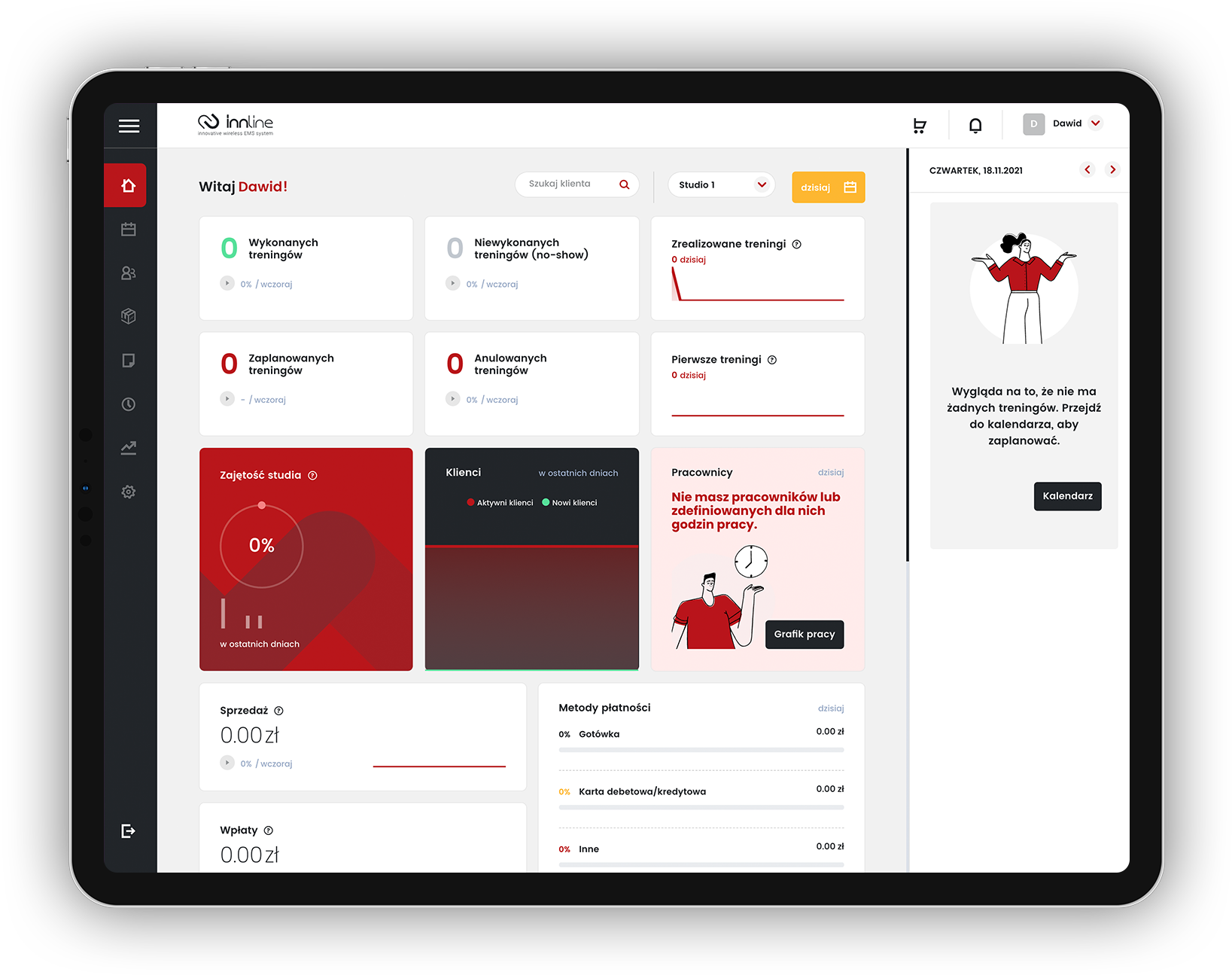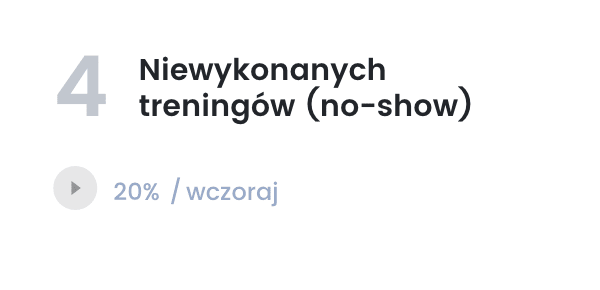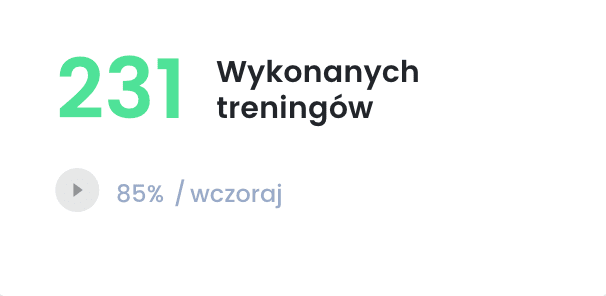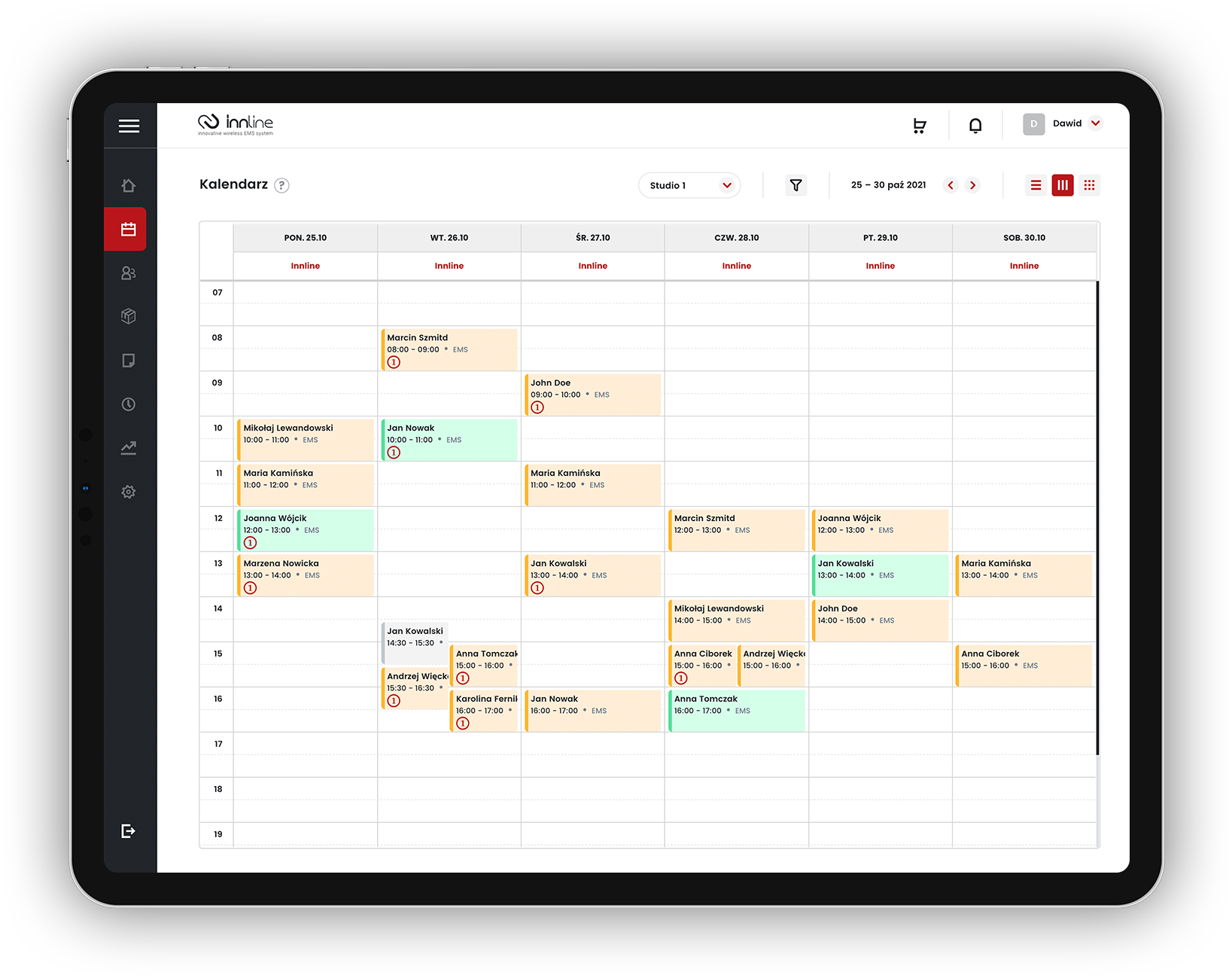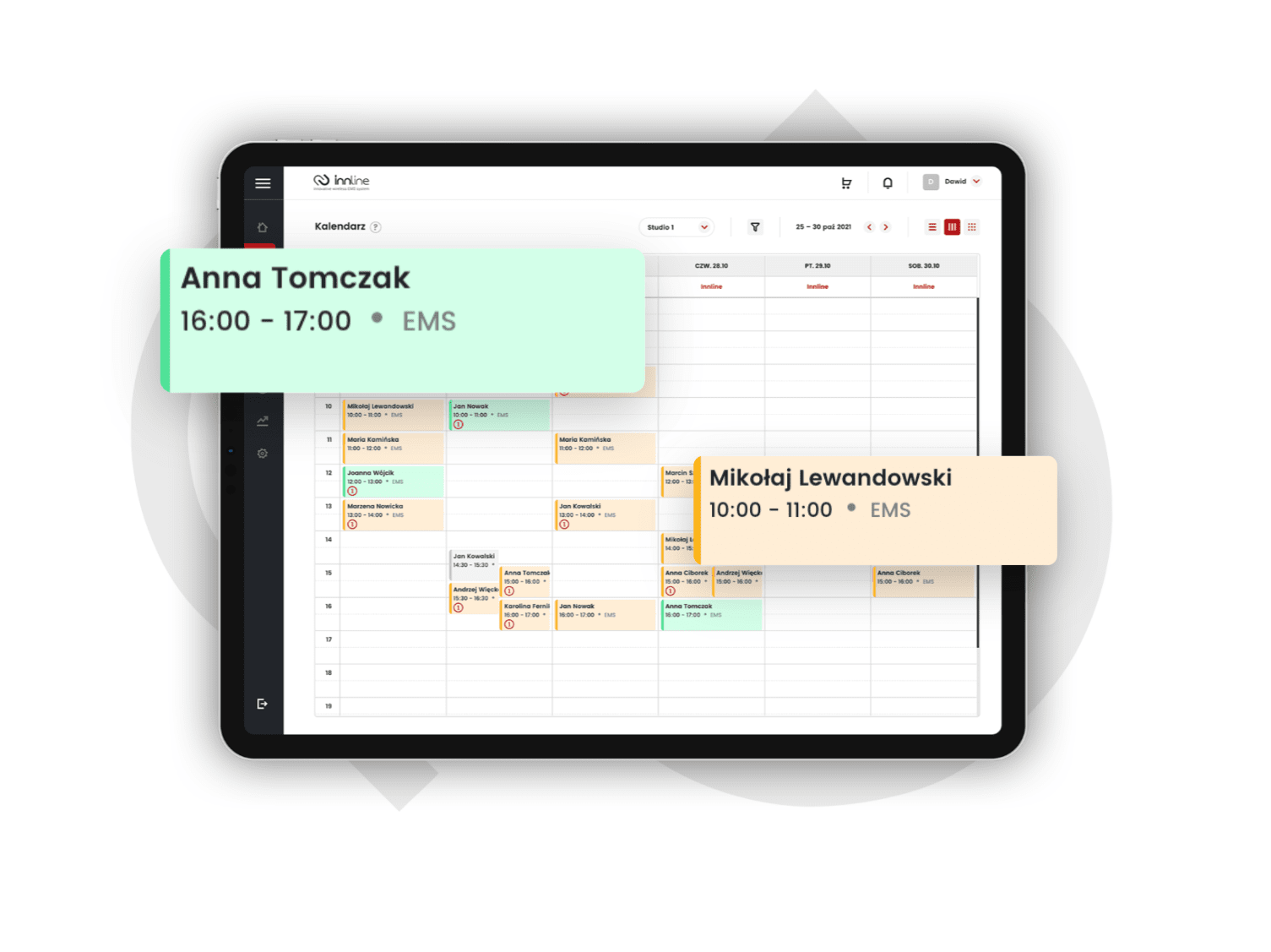 The basic tool for managing the work of an EMS studio. You can easily check the number of sessions each trainer has, move the workout to another hour or add a description to it that will facilitate the work with a given customer.
You can label each training, in this way providing the information about e. g. whether it is an individual or a group training.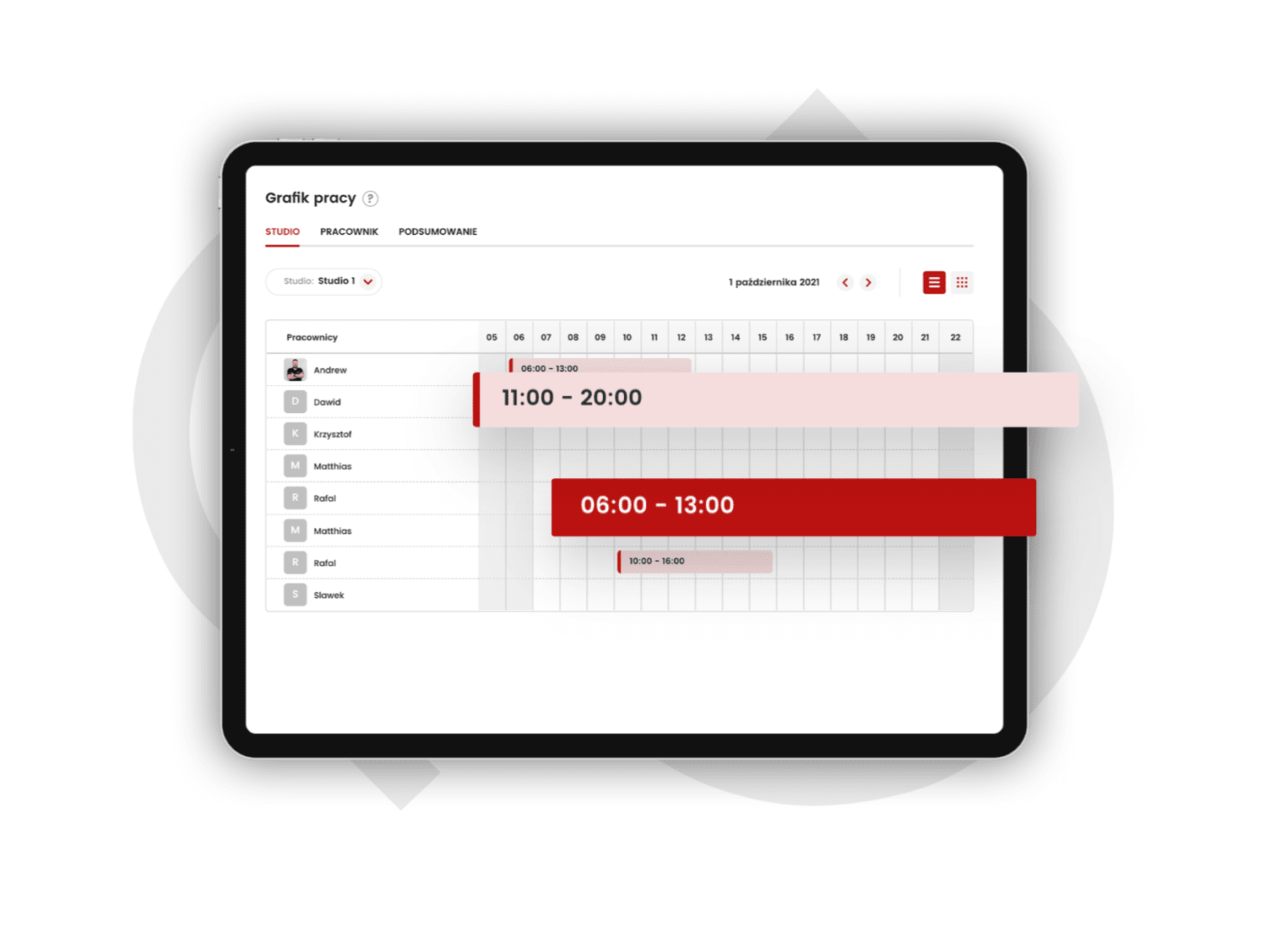 Thanks to this module, you can easily and quickly plan the work and trainers' holidays. You will learn what hours they work and how many of those hours are paid classes. You will quickly summarize the work of each trainer individually and the work of the entire team.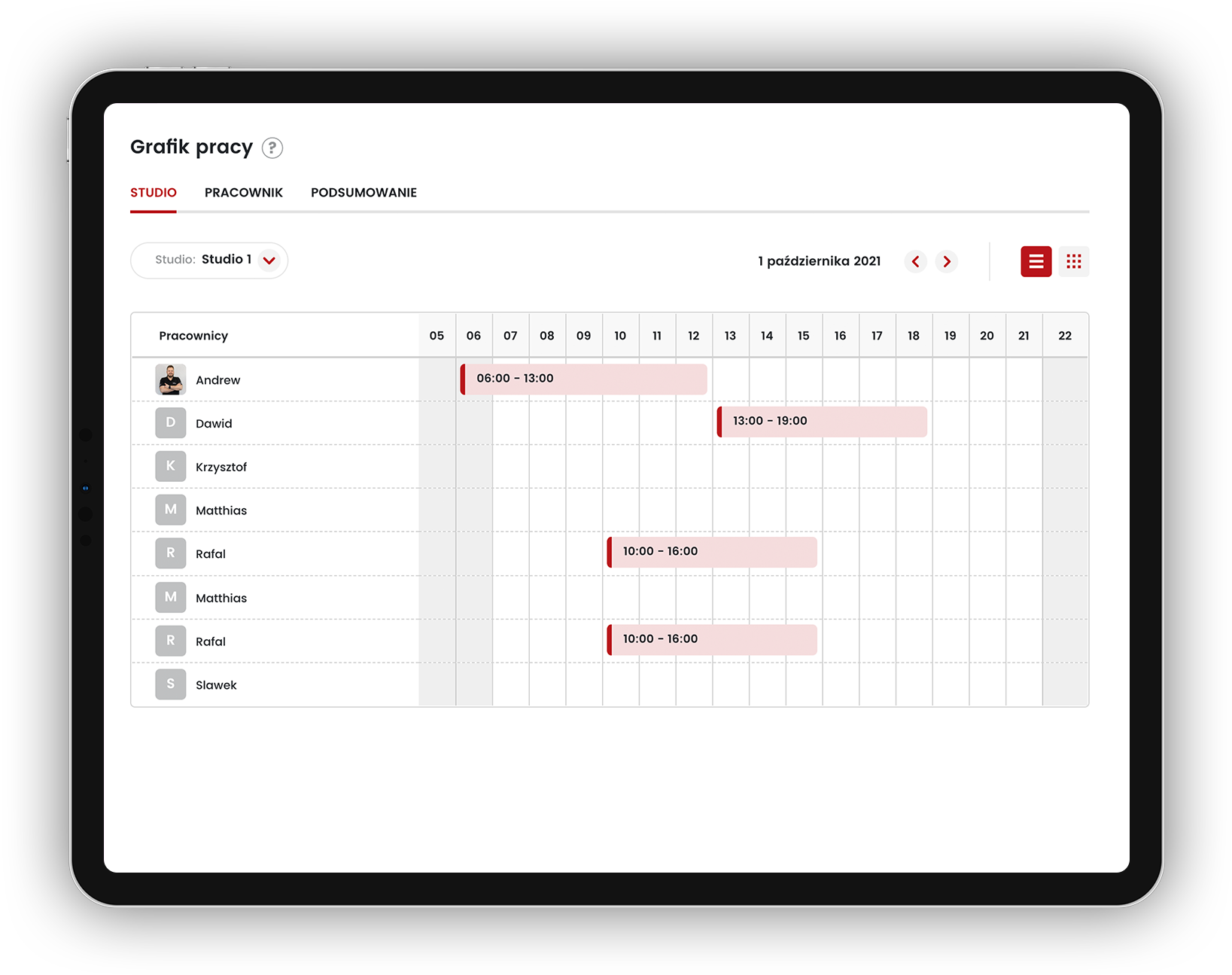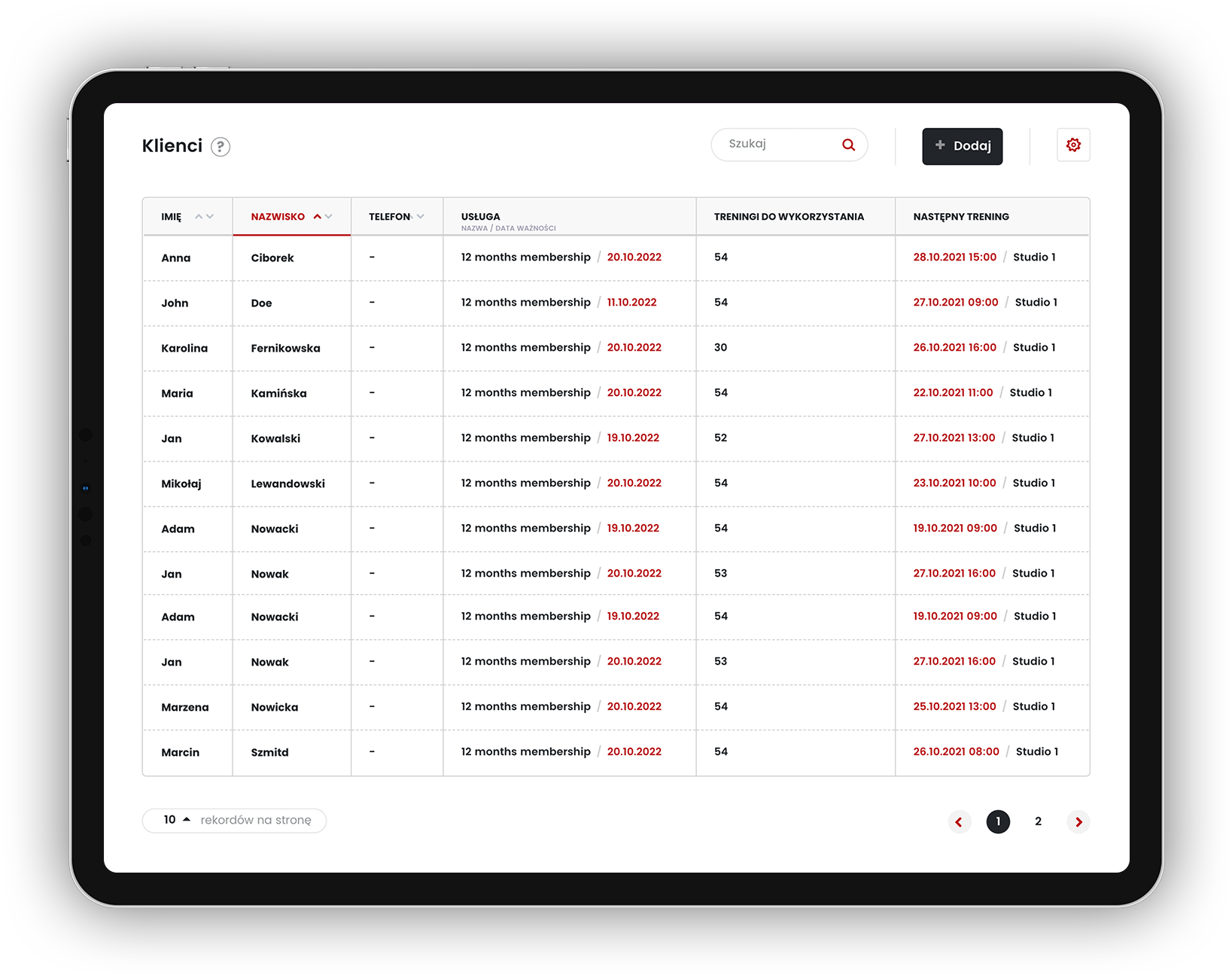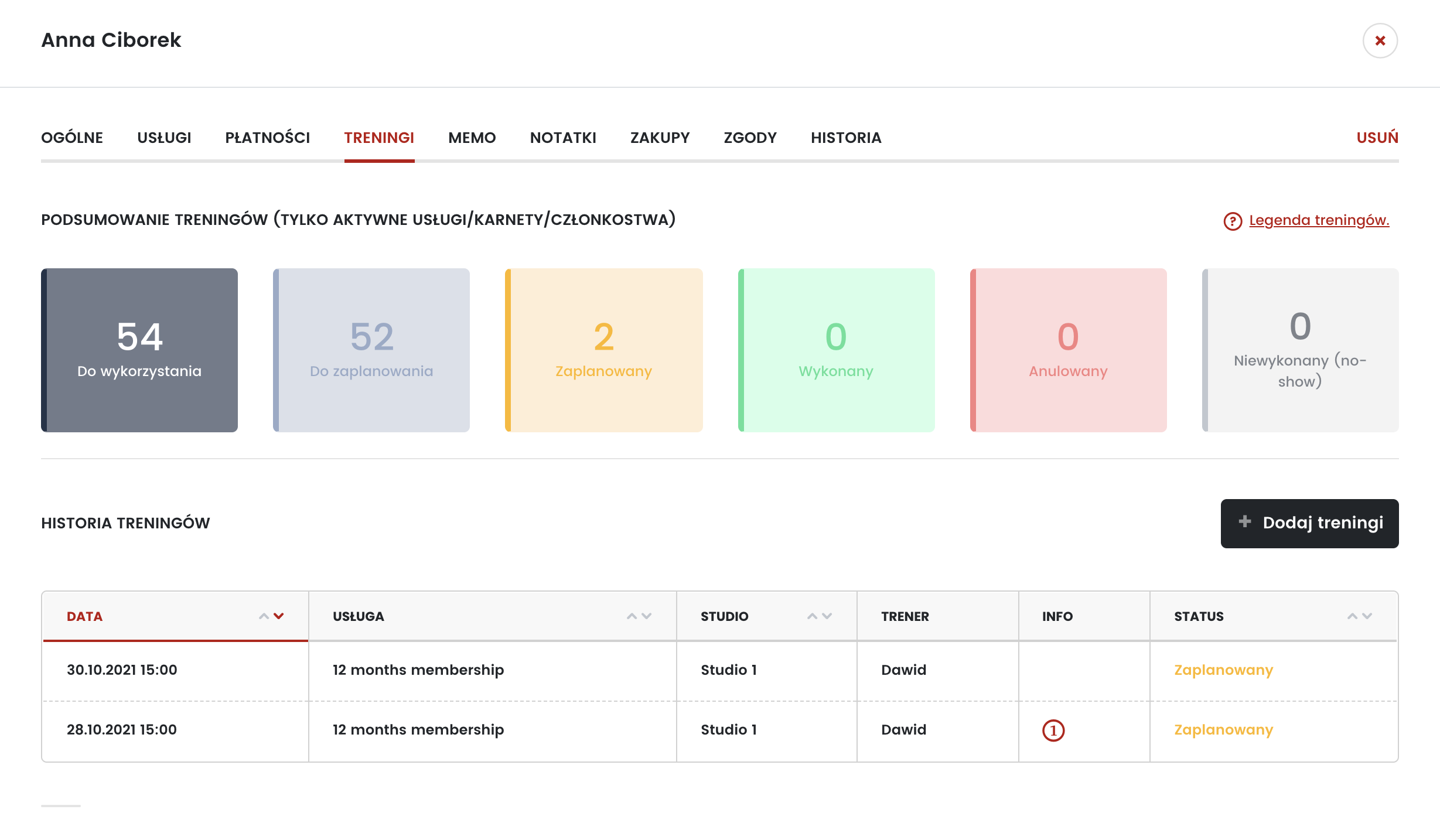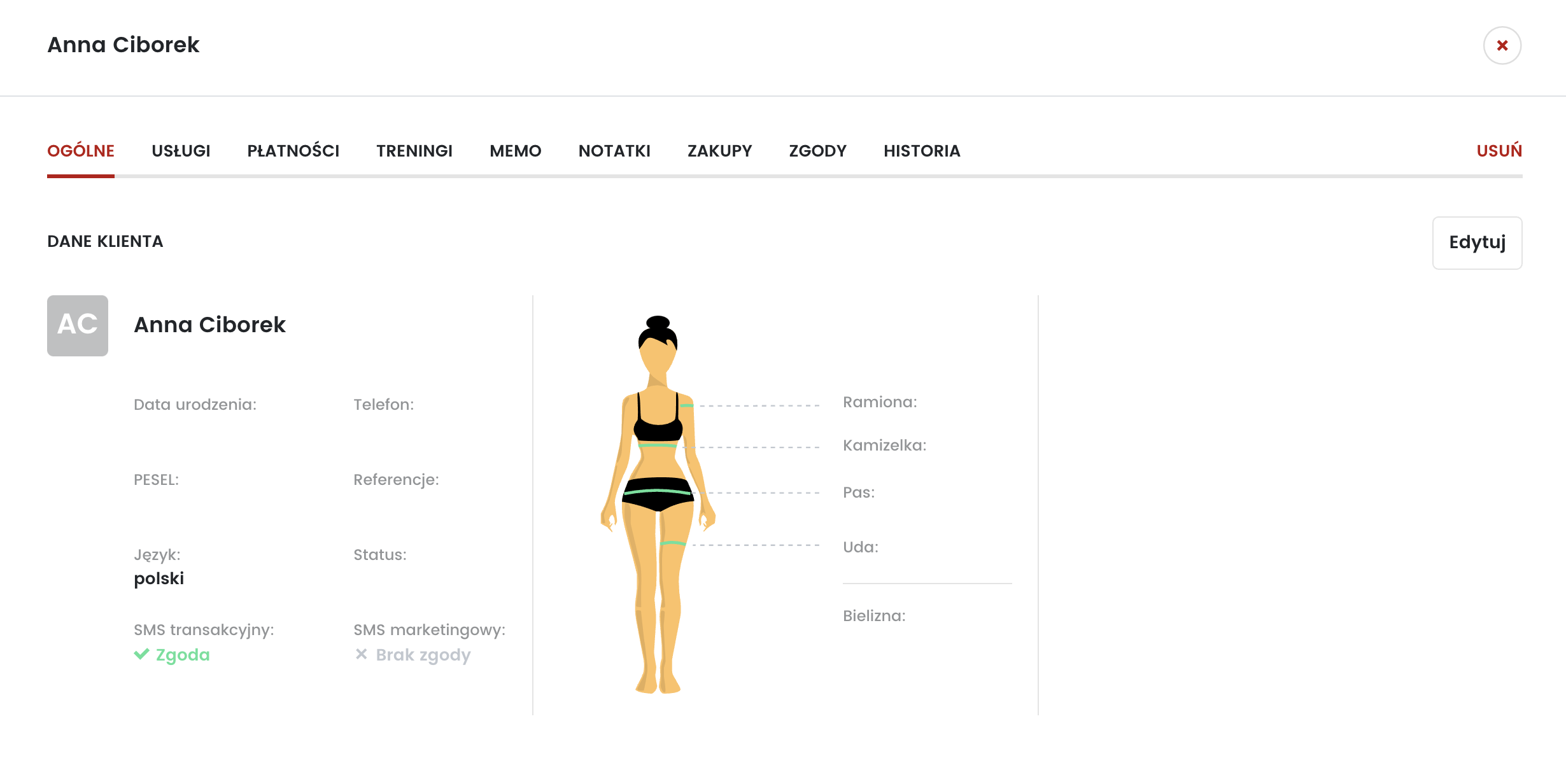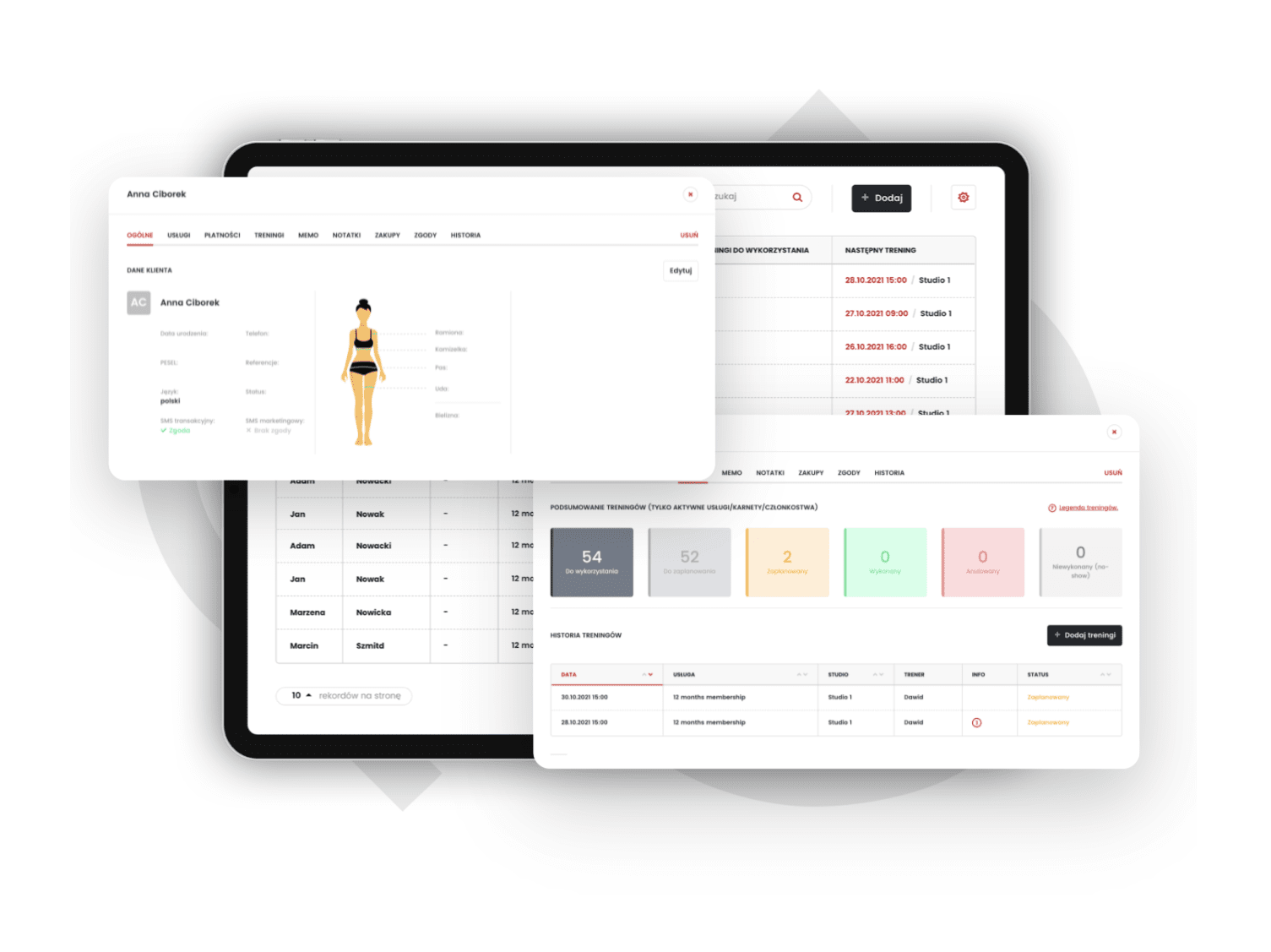 This function will allow you to easily create your customers' profiles that will help you control their progress in training and plan their next sessions.
A customer profile may contain personal data, information about the services used, payments as well as past and planned training sessions, and much more.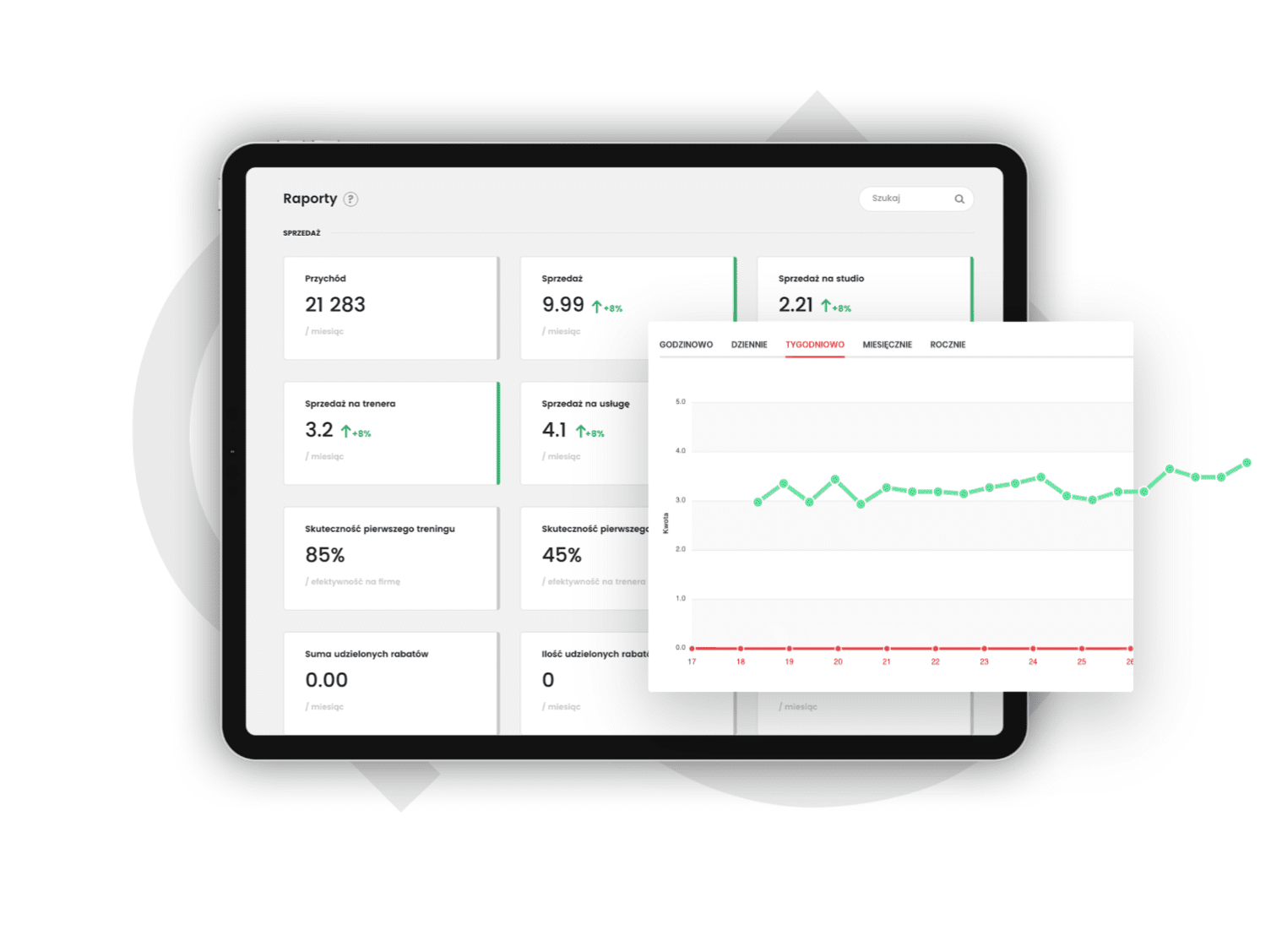 Financial reports will give you fuller control over the functioning of the studio. From now on, you can make key decisions based on data, not guesswork. In one place, you will find the answer to the question of what brings the greatest income and where there is still room for improvement.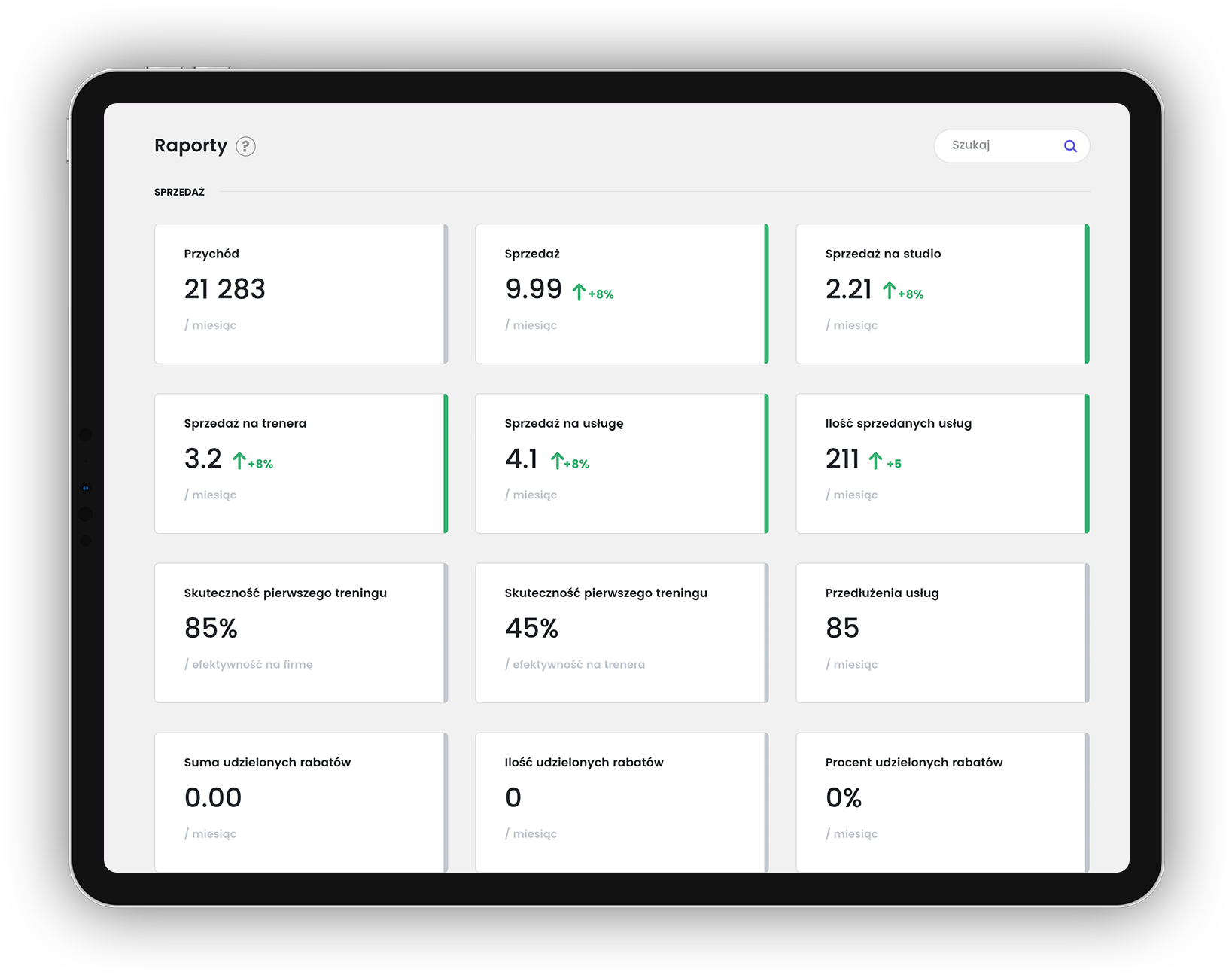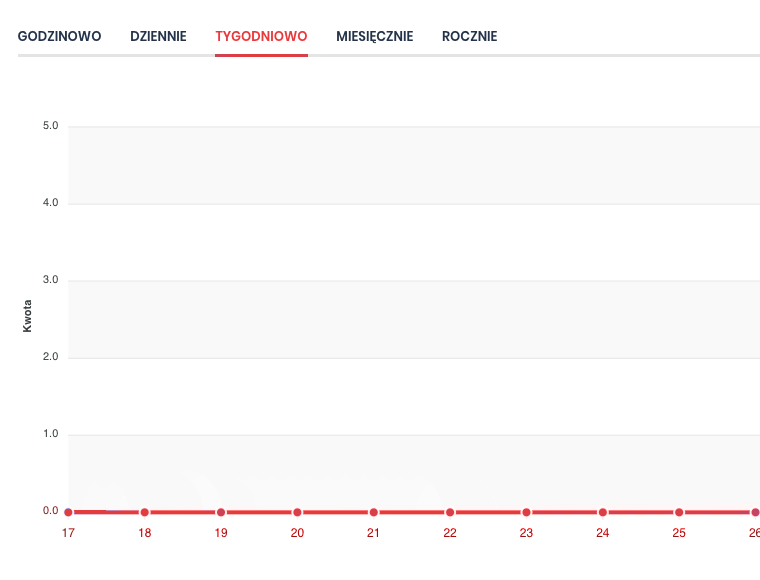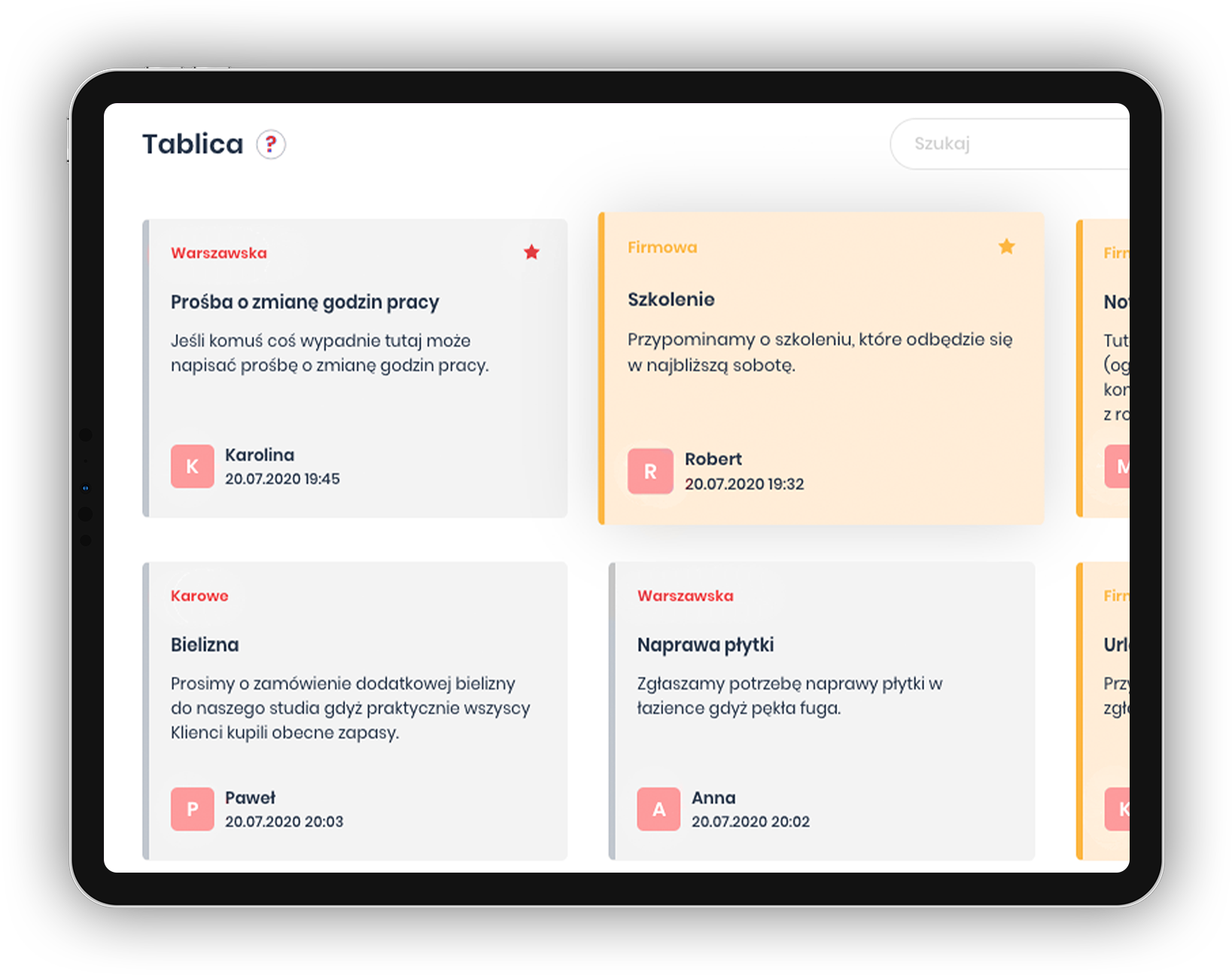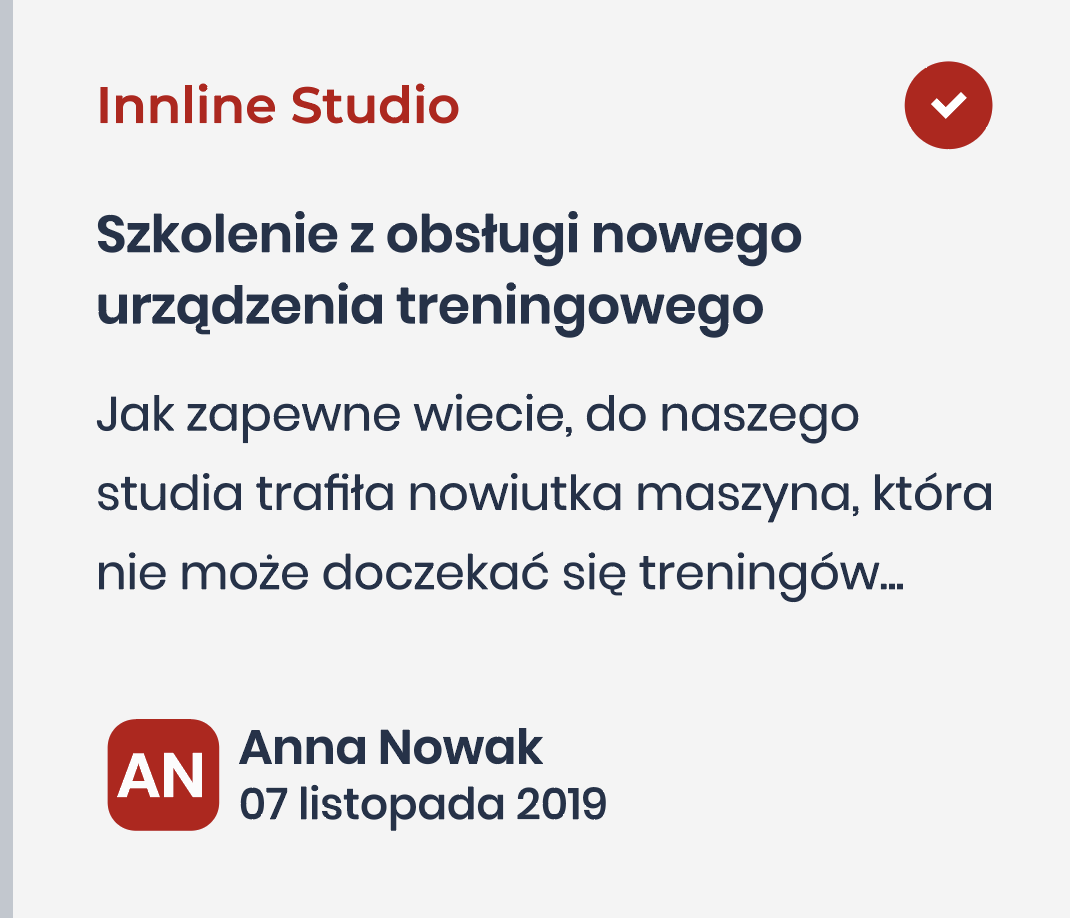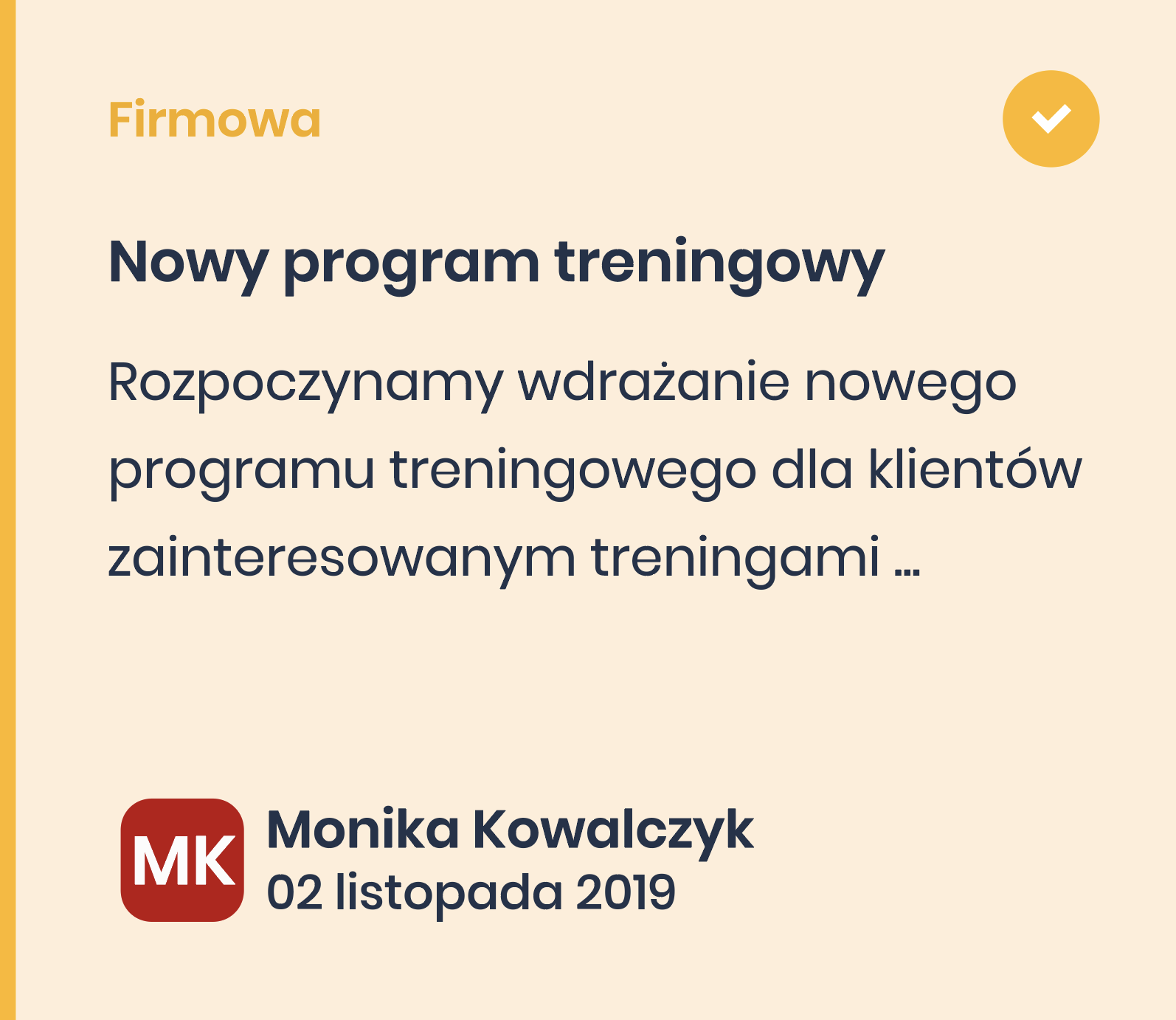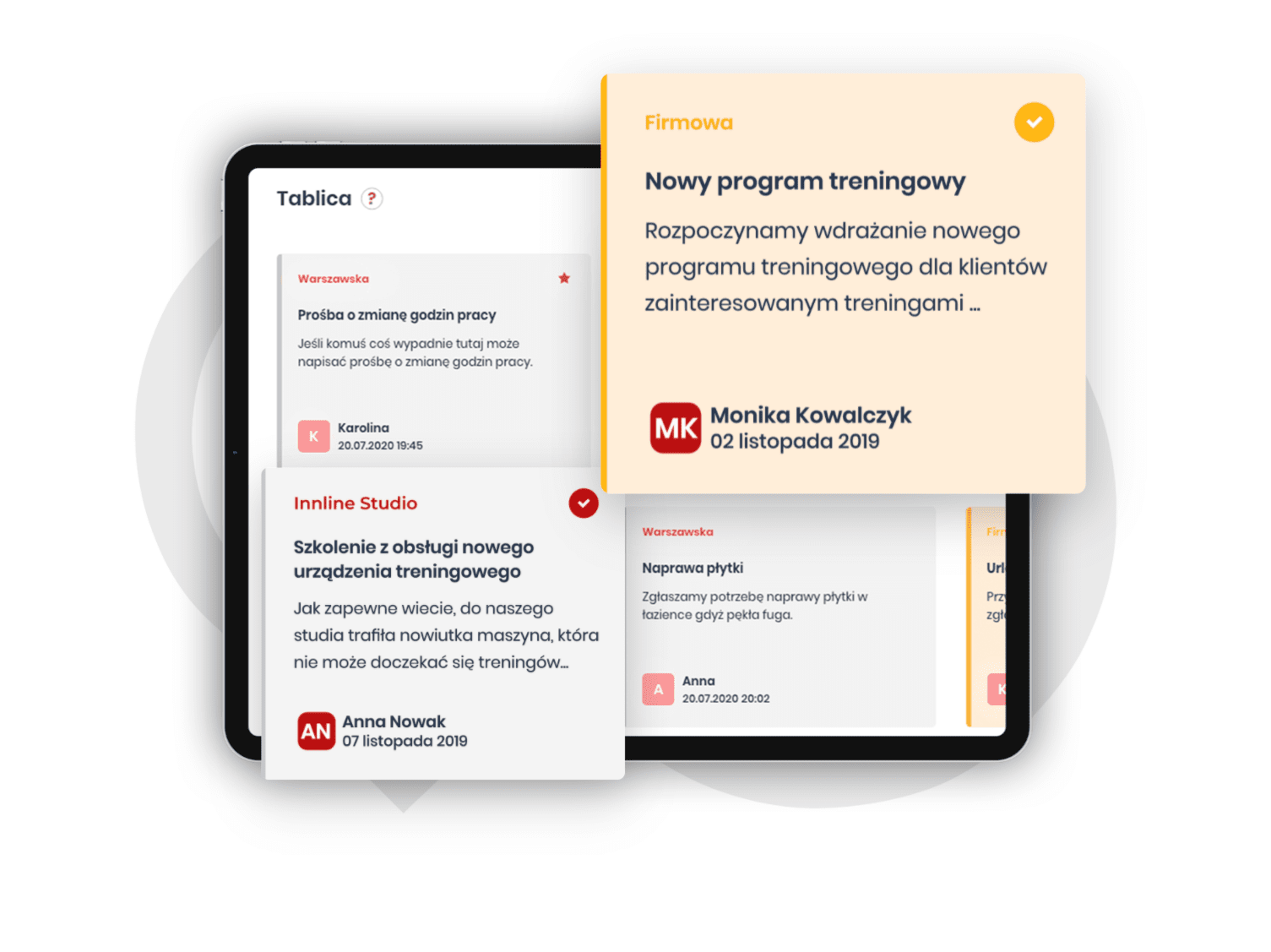 A place where you can leave a message for your team or selected members. No more paper post-it notes that get lost before those interested can read them. It's time for a virtual board to keep the entire team up to date.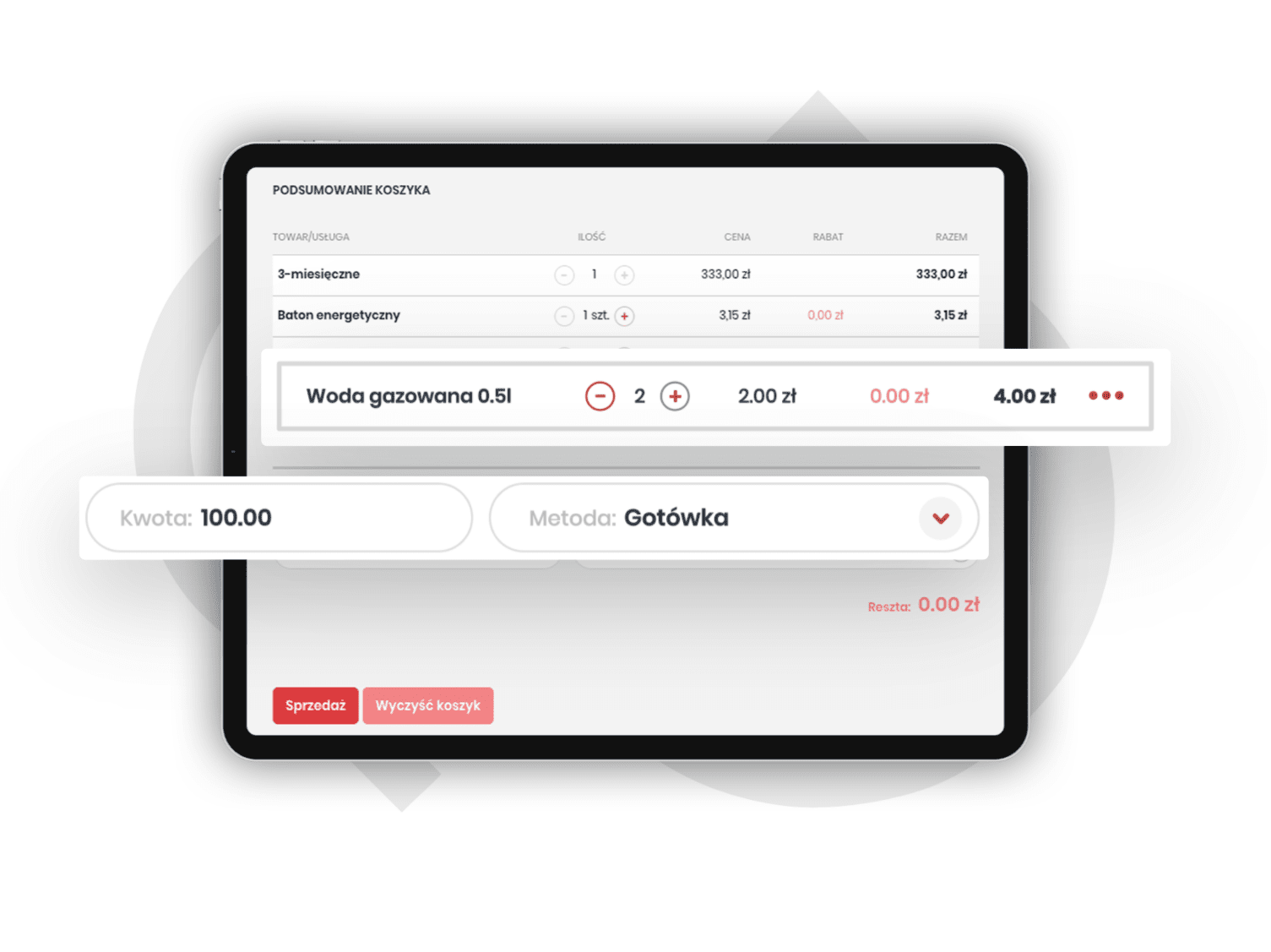 A built-in app for sales management in your EMS studio. Now you can serve your customers quickly and conveniently and you can easily check which products are the most popular and which are worth giving up.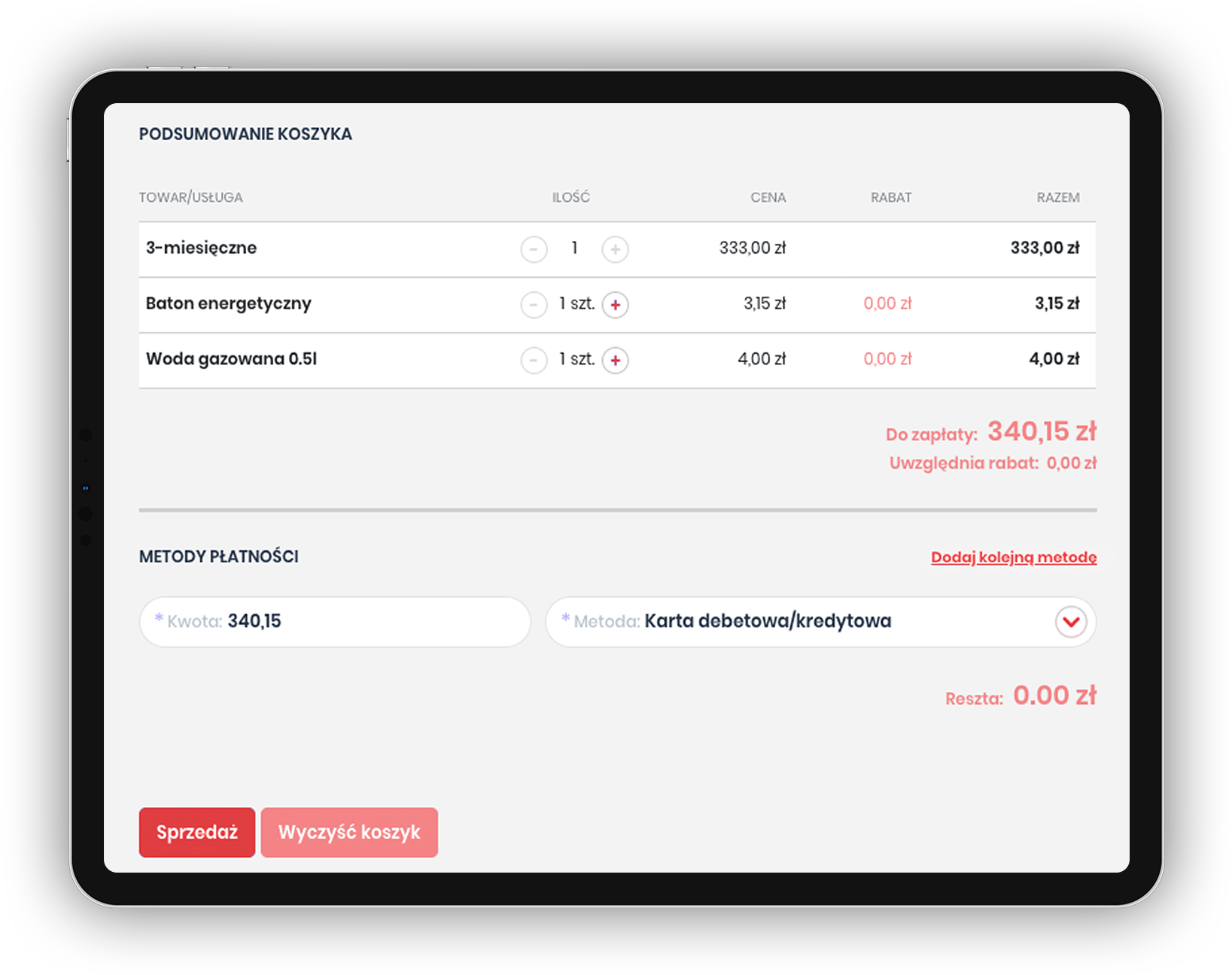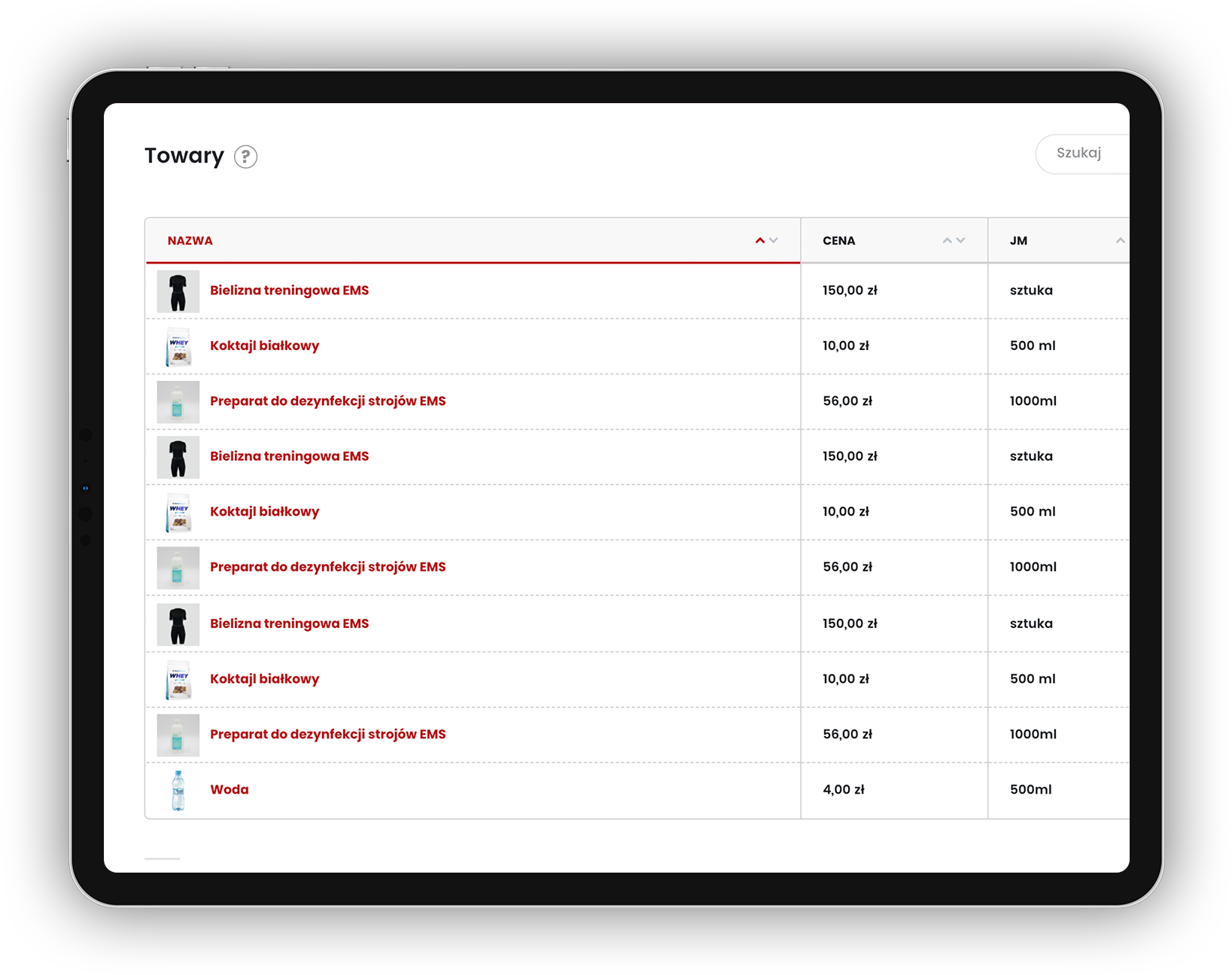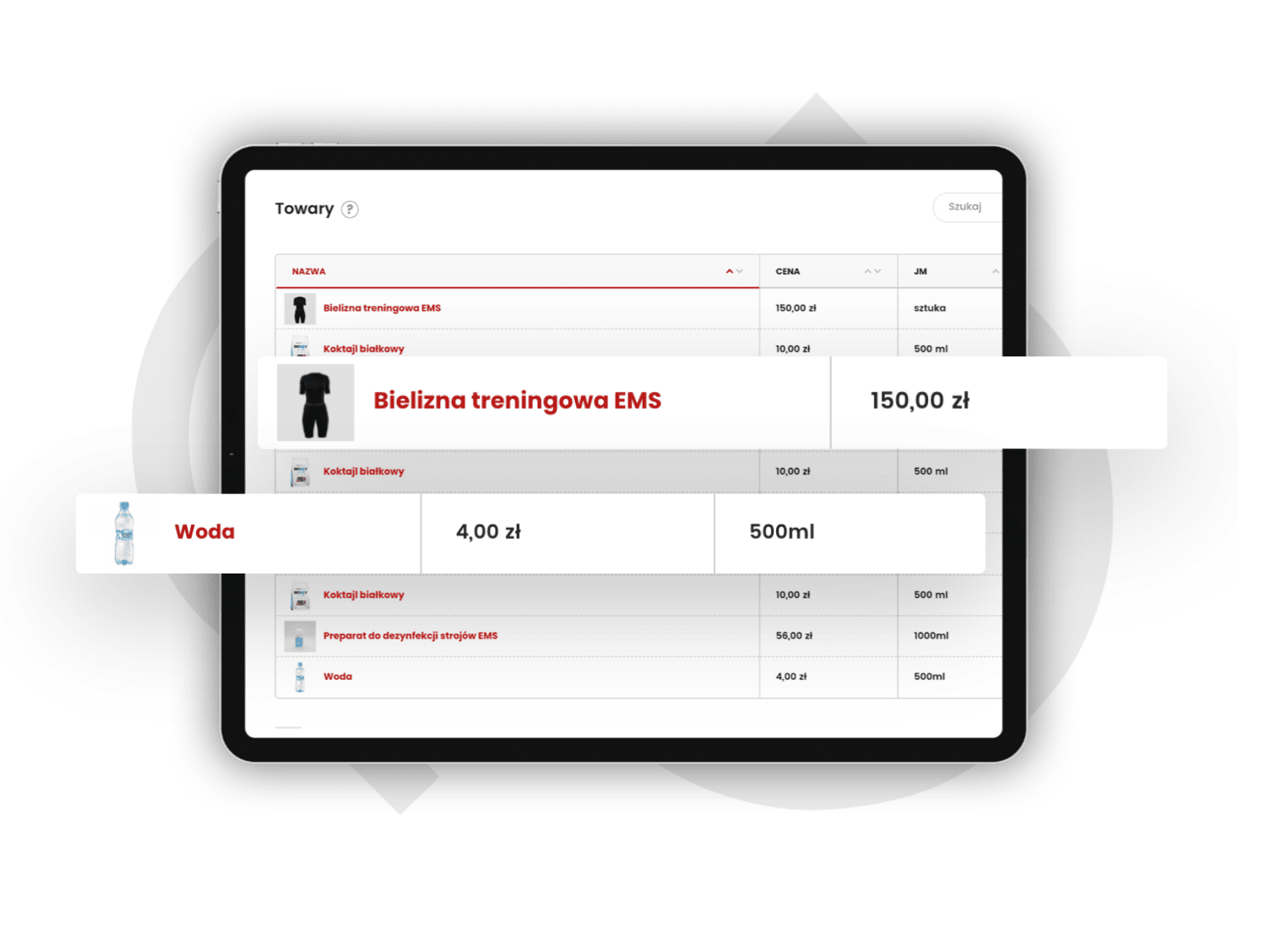 A module supplementary to the POS module. Thanks to it, you can quickly check the current inventory levels and make the right decision to stock up or withhold new orders.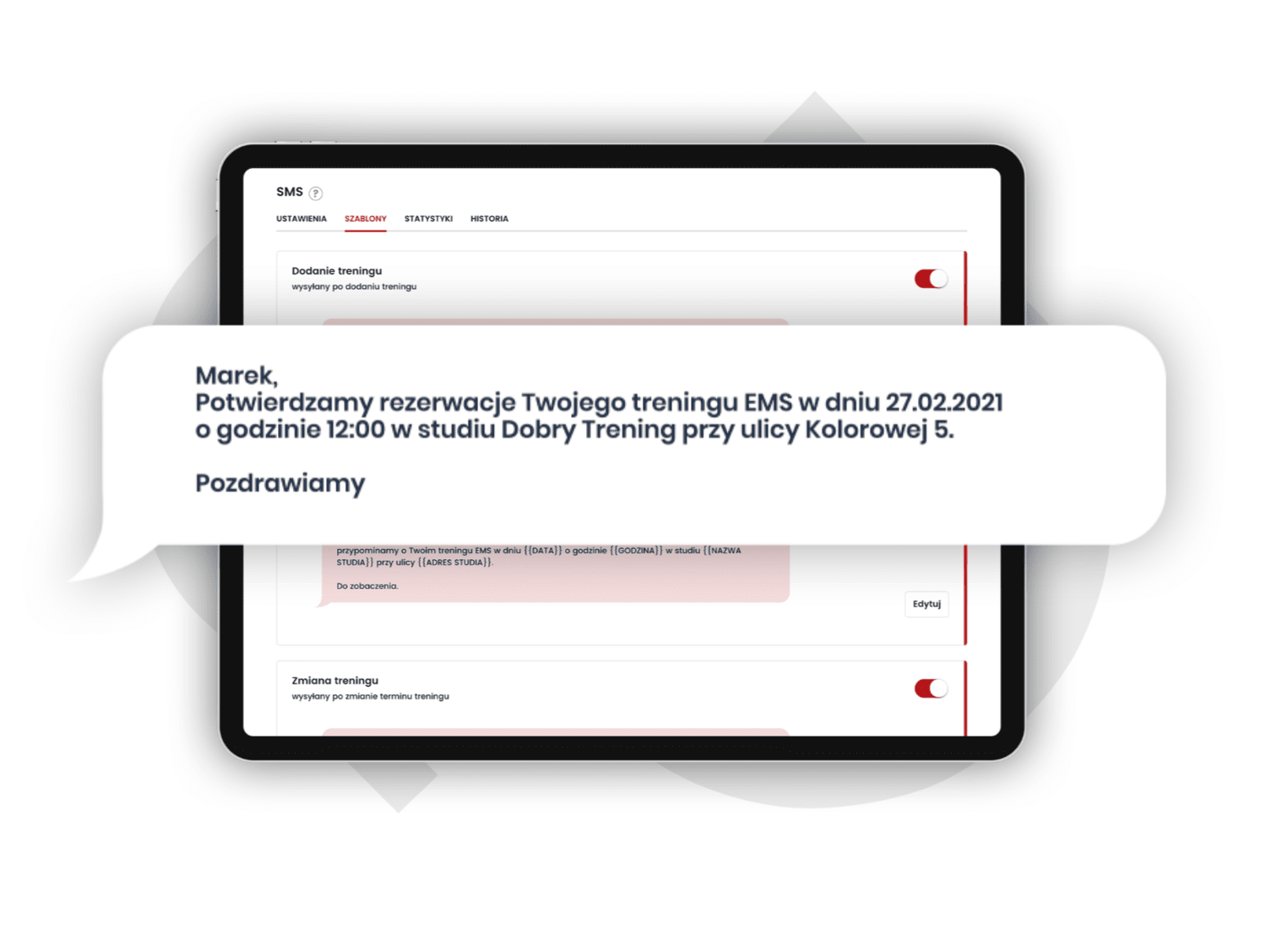 Always stay in touch with your customers. Confirm workout dates, inform about new products in the offer or notify about unplanned changes in the schedule. Thanks to SMS notifications, your customers will always be up to date, and the relationship between you will jump to the next level..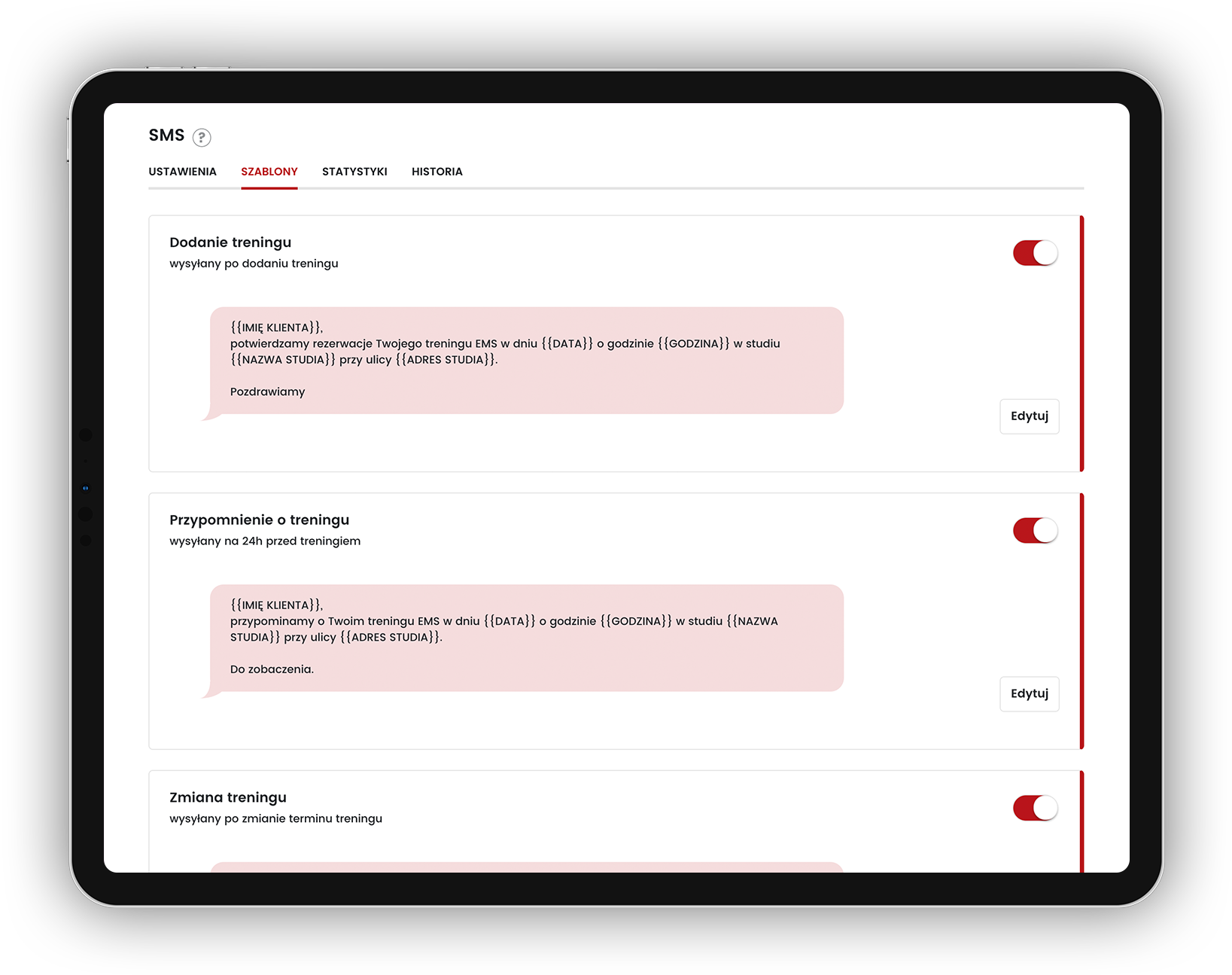 dashboard
 unique calendar
 extensive customer catalogue
 timetable of opening hours
 pre-defined roles of employees (RBAC)
 service management (subscription, membership, packages)
 two-step logging (2FA)
 on-line payments
 integration with an SMS gateway
 rules of notes and notifications (memo)
 employee management
 event log
 knowledge base in the application
 support: chat, e-mail, telephone
Select
what's in the A plan and
 reports
 work schedule
 pinboard
 Point of Sales
 warehouse
 operation of a receipt printer 2, 3
 customer's portal SOON
 CRM NEW
Select
 what's in the Leader plan and
 managing an organisation (e.g. a franchise)
 defining of employees' roles and authorisations (RBAC) SOON
 access restrictions (IP whitelist)
 generating custom reports NEW
Select